Premium Coupon Card - 3rd Edition
V3.0 Card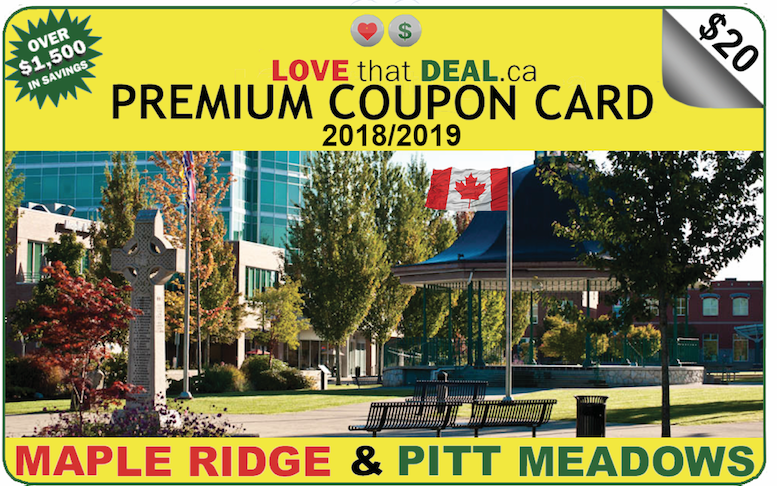 WOW! Over $1,500.00 in Savings at Local Shops, Restaurants and on Activities in Maple Ridge & Pitt Meadows.
This Premium Coupon Card has 80 Deals in our Local Community including:
2 FREE Large Pizzas
FREE MVP Haircut
FREE Appetizers
FREE Coffee's
FREE Desserts
FREE Drinks
FREE Growlers
FREE Fitness
FREE Tanning
Free Yoga Classes
FREE Dancing Classes
FREE Doggy Day Care
FREE Doggy Nail Trims
FREE Tire Repair
And Huge Discounts on
Entertainment
Eating Out
Cinema Tickets
Craft Brew
Wine
Oil Changes
Spa Treatments
Hair Styling
and Much More!
All Offers Good Until Dec. 31, 2019
Supplies are limited so Grab your Premium Coupon Card NOW!